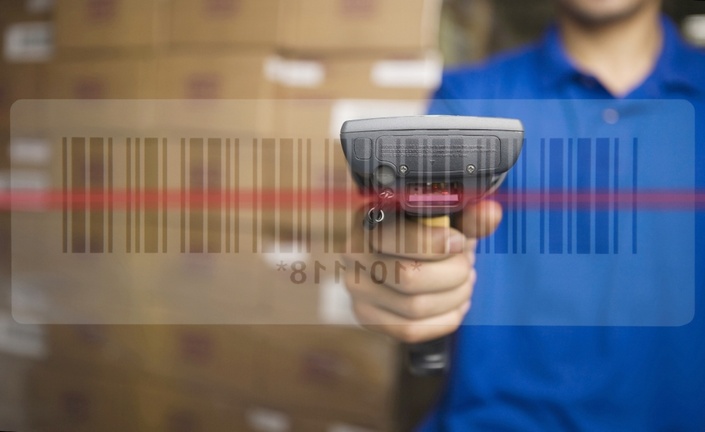 SAP Handling Unit Management
A comprehensive training course on SAP Handling Unit Management configuration covering SAP HUM, SUM & RF Mobile Data entry
Learn and Master SAP Handling Unit Management.

The SAP Handling Unit Management Course is a very comprehensive training course on niche topics of SAP HUM , SAP SUM and RF Mobile Data Entry. Any consultant working in the Logistics space will find this course extremely valuable add on to his/her skill set. This course helps you to master the concepts of SAP HUM ,SUM and RF Mobile data entry and rapidly build your configuration skills in these areas.
This training is a SAP HUM -Step by step configuration hands on training.

This course on SAP Handling Unit Management is a video training course and is a mix of relevant theory and ample hands on system demonstration on IDES for all the important concepts related to SAP HUM ,SAP SUM and RF mobile data entry .
The course lays a great deal of emphasis on RF mobile data entry concept and this topic is dealt with such clarity and detailed explanations that it will put you in a complete control of the topic.I am confident that by the last session in RF section you will be able to configure your own RF menu.
SAP HUM , SUM and RF Mobile Data entry requires basic understanding of SAP Warehouse Management. For those who are looking to master SAP WM also ,my training course on SAP Warehouse Management Training will be extremely helpful.
The SAP Handling Unit Management course will definitely help to give you a head start in your goal to learn and master the niche areas of SAP HUM ,SAP SUM,RF-MOB.
What will you learn in this SAP HUM(Handling Unit Management Training Course?

With this course on SAP Handling Unit Management you will learn in depth about Handling Unit Functionality
You will learn the configuration for Handling Units with and without warehouse.
You will learn how to work with Handling Units and Storage Units.
You will learn how to map procurement and distribution sub processes using handling units within a cross-process scenario
You will learn the Handling Unit output configuration and bar codes customization.
You will learn concepts and configuration of Storage Unit Management .
With this course on Handling Unit Management you will learn about the SAP RF solution concepts.
You will learn concepts of SAP RF Mobile Data entry.
You will learn how to configure and design your own RF menu in SAP.
New to e-learning?
No problem. Before you enroll,check the entire curriculum below covered in the course. Also check some free preview lectures available.
Course Curriculum
Introduction to SAP Handling Unit Management Course
Available in days
days after you enroll
SAP Handling Unit Basics
Available in days
days after you enroll
Basic SAP Handling Unit Configuration
Available in days
days after you enroll
Frequently Asked Questions
What are the course requirements?What do I need to know before enrolling?
The information in this course pertains to ECC 6.0 version of SAP . Participant should have an basic understanding of Warehouse management and processes in Logistics execution (goods receipt and goods issue). You will need to have access to SAP IDES system (ECC 6.0) for your practice.
Note: For enrolling, please use your professional credentials that can be verified. As the course is for individual learning we encourage individuals and professionals working in supply chain domain to enroll with their proper id's. Please do not use pseudo names, organisations / institutions id's whose professional credibility cannot be verified . Any non adherence on this basic requirements might lead to un-enrollment of the participant.
How long do I have access to the course?
After purchase you get an unlimited access to the course for a period of 12 months for your learning, on any of the devices you own.
Note that for each enrollment, access granted to the course is strictly for per persons use for individual learning. The material cannot be shared with anyone or downloaded by unauthorized means. We are very particular about this term. If it is found that participant is violating this condition, we reserve the right to permanently un enroll the candidate from the course. No refund will be granted in such case.
If you need to make a bulk purchase ( for more accesses ) please contact us on
[email protected]
When does the course start and finish?
The class starts as soon as you enroll and you get 12 months access. It is a completely self-paced online class - you decide when you start and when you finish.
What if I am unhappy with the course?
We would never want you to be unhappy! If you are unsatisfied with your purchase, contact us in the first 15 days and we will give you a full refund**.Contact mail id for communication is provided after you enroll in a course.

**Refund policy may be revoked and the refund request will be rejected at the discretion of SAP Training School for any of the below reasons but not restricted only to the ones notified below -
If is found that the entirety of a course was consumed.
It is found that a participant is indulging in misuse or manipulation of the site by any means.
It is found that a participant is not adhering to the "Terms of Use " specified on the site.

What if I have any questions/queries during any session ?
You can always post your questions in the discussion forum available inside the course.I will answer those as soon as I can.
Can I download the Videos?
No. Videos cannot be downloaded.All the lectures are to be taken online. All the sessions are delivered in Full HD for a crisp ,clear and uninterrupted learning experience.
Who is the target audience for this course?
SAP Consultants,Project team members. Anyone who wants to learn SAP Handling Unit Management
Whats inside the course ?
Around 8 hours of high quality training content delivered in 30 lectures.
Changes to the FAQ's / Terms of Use
SAP Training School reserves the right to, from time to time, in its sole discretion, modify the information contained in these FAQ's, which also constitutes certain terms and conditions of use, with or without notice to the user. Any such modification will be effective immediately upon public posting. Your continued use of our Service and this Site following any such modification constitutes your acceptance of these modified Terms.
Your Instructor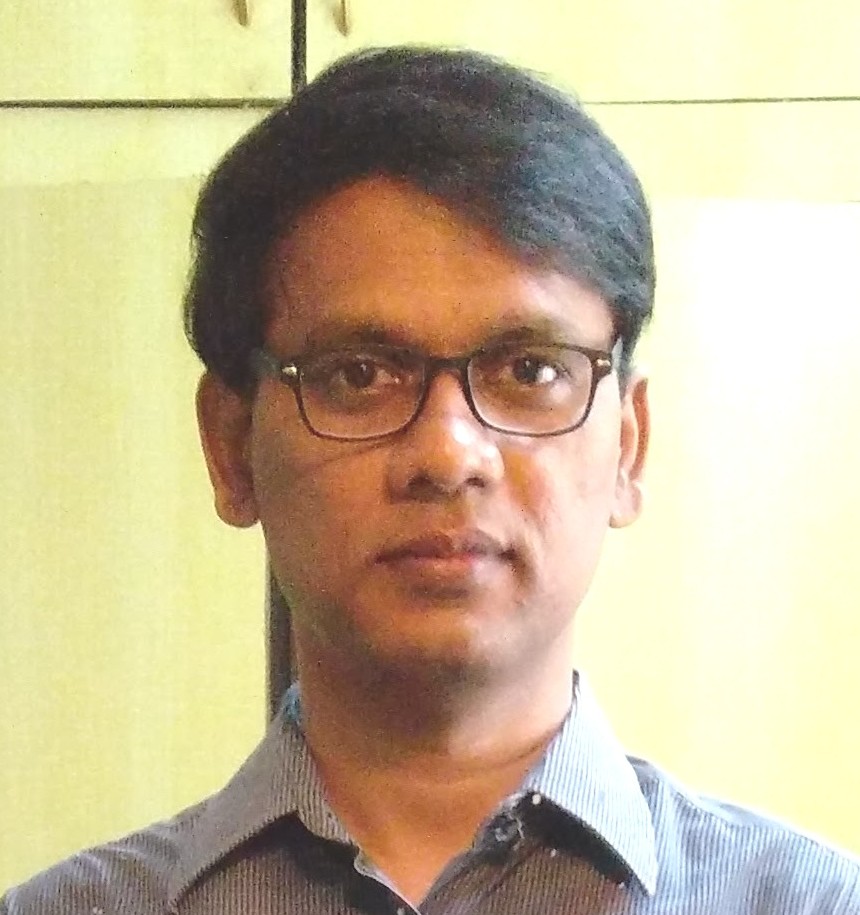 Samir is an expert SAP WM consultant having good understanding of warehouse processes in large warehouses (DC) with rich experience in retail/automotive industries. He has about 10+ years of experience in warehousing and materials management domain as well as SAP consulting, project management and business process consulting.
He has worked on various SAP projects including implementations, optimizations, developments, roll outs and also support projects in SAP MM/WM/DWM/eWM/HUM and SAP logistics execution areas. He has worked extensively in developing Handling unit management solution with SSCC barcode as per client business requirements, RF functionality for SU managed warehouses, interface areas between WM-IM ,WM-PP, WM-QM, WM-SD and also integration with 3PL for warehousing requirements.
Mark Kirkup

Awesome course for those unfamiliar with HU and SU Management or RF
"I took the original course by the same instructor on WM and found that to be of really good value and the course content was excellent. For me this course has allowed me to understand the technical aspects of HU/SU management and configuration as well as RF functionality."
Srikalyani

SAP HUM Training
"It is really excellent explanation of each and every topic. I am looking for HUM training and as well as books for past many years but I did't get any where. Finally I got it and say confidently learn HUM within short duration.The course is quite impressed me."
Amar

SAP Handling Unit Management,SUM ,RF Training by Samir

"I would like to comment here is the SAP HUM,SUM,RF ..training program designed is amazing …covered all the topics including customization and really it's beyond my expectation... also I found Samir a very Good trainer and he has given IMP tips time to time during the entire course…and it gives us a strong base on which we can start working on these Niche Skills…Its worth of spending money and learning. It has really increased my Confidence and I am looking forward to work on Warehouse Management Projects with HUM and RF functionalities." Thank you. Amar

Ravi

Best value for Money
"This is my second review after SAM WM by Samir. SAP HUM course is very clearly explained by Samir. HUM is very complex but for Samir's understanding and clearly explained concepts. Samir's way of presentation, sequencing and coverage of course is professional and very comprehensive. Looking forward to more courses like Decentralized warehouse and EWM from you Samir. God Bless you Samir !" thanks Ravi

Yeshwant.j

Best you can get.
"Samir has done a excellent job in teaching HUM any body who want to learn HUM and RF this is the best available in market worth every penny..."