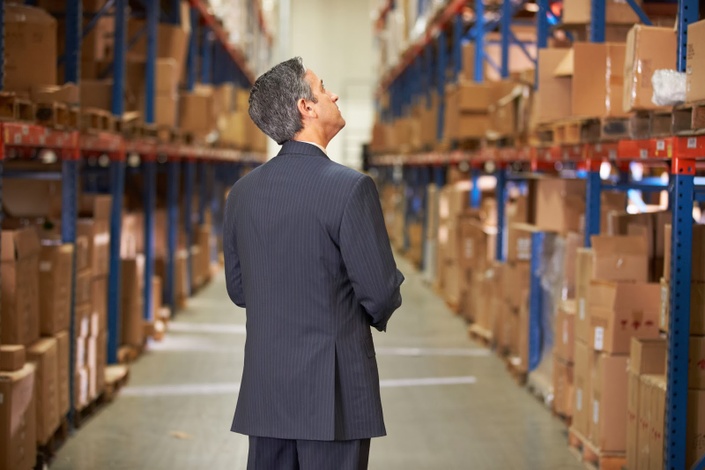 SAP Warehouse Management Training
A comprehensive SAP WM training course that teaches you everything you should know to become a SAP WM consultant.
Learn and Master SAP Warehouse Management.
This course is a SAP Warehouse Management (sap wm )online video training course and is a mix of relevant theory and ample hands on system demonstration on IDES for each and every WM concept with detailed explanation .This course is geared towards training you to become a SAP WM functional consultant.
Note -This is not an end user training course but a professional consultant level SAP WM training course that teaches you SAP Warehouse Management configuration in detail.
This training is a SAP WM-Step by step configuration hands on training.
You will learn by watching the author actually perform the WM configuration and the transactions he is instructing on, as he explains step by step how to do the configuration and what is the business perspective behind the same .This course teaches you the fundamentals of sap wm in a very easy to understand and a practical way.
The course begins with explaining the basic organisation structure and processes in SAP WM .The course then progressively builds on the important concepts of SAP WM and explores the important functions that you need to know as a SAP Warehouse Management consultant.
If you are a SAP consultant (any module) and/or have a basic idea of SAP logistics execution processes (goods receipt and goods issue ) and you want to add a niche module (sap wm) to your skill set ,this course will help you to achieve your goal.
The SAP Warehouse Management (SAP WM) course will definitely help to give you a head start in you goal to learn and master SAP Warehouse Management.
SAP WM course Curriculum -
SAP Warehouse concept and org structure hierarchy.
SAP Warehouse configuration case study -configure storage type,storage section,bin setup
Create WM master data setup.
Configure Interface between inventory management and warehouse management.
Customization of movement types.
Understand the Put away control and different customization options available for put away
Storage bin search for put away
Forms of capacity check.
Configuring different put away strategies
Setting up WM-QM interface for Quality check in warehouse.
Understand stock removal control.
Customization for stock removal
Batch determination process during stock removal process.
Configuring different picking strategies like FIFO , stringent FIFO etc
Understand Posting changes.
Understand Inbound, outbound and post change processes with WM integration.
How to create and process of Transfer requests, transfer orders and PCN documents for a warehouse.
How to do Stock transfers
How to do Replenishment setup in warehouse.
Setting WM-PP interface for internal procurement.
Setting up Warehouse activity monitor
Customizations for physical inventory .
Carrying out physical inventory
What will you learn in this SAP WM Training?
This SAP WM training course will enable you to-
To have a clear understanding of the organizational structures in Warehouse Management and use the elements of Warehouse Management to map spatial conditions.
To configure the control of putaway, stock removal, and stock transfer activities at master data and Customizing levels
To Integrate Warehouse Management into Logistics in SAP R/3
To configure the interface between Inventory Management and Warehouse Management
To understand and use all the relevant master data in SAP WM.
To implement putaway and stock removal strategies in SAP WM
To take into account batch management and Quality Management in the warehouse.
To understand how to include Warehouse Management in delivery processes.
To stage components for production from the warehouse.
To set up the warehouse activity monitor as a control instrument.
To Setup and execute Physical Inventory at a storage bin level.
To Carry out Blue printing for you warehouse.
New to e-learning?

No problem. Before you enroll,check the entire curriculum below covered in the course. Also check some free preview lectures available.
Course Curriculum
Welcome
Available in days
days after you enroll
Introduction to SAP Warehouse Management
Available in days
days after you enroll
SAP WM Structural Elements
Available in days
days after you enroll
Frequently Asked Questions
What's inside the course ?
Around 12 hours of high quality training content delivered in 36 lectures.
Who is the target audience for this course?
SAP Consultants,Project team members. Anyone who wants to learn SAP WM
What are the course requirements?What do I need to know before enrolling?
The information in this course pertains to ECC 6.0 version of SAP . Participant should have an understanding of basic processes in Logistics execution (goods receipt and goods issue). You will need to have access to SAP IDES system (ECC 6.0) for your practice.
Note: For enrolling, please use your professional credentials that can be verified. As the course is for individual learning we encourage individuals and professionals working in supply chain domain to enroll with their proper id's. Please do not use pseudo names, organisations / institutions id's whose professional credibility cannot be verified . Any non adherence on this basic requirements might lead to un-enrollment of the participant.
When does the course start and finish?
The class starts as soon as you enroll and you get 12 months access. It is a completely self-paced online class - you decide when you start and when you finish.
How long do I have access to the course?
After purchase you get an unlimited access to the course for a period of 12 months for your learning, on any of the devices you own.
Note that for each enrollment, access granted to the course is strictly for per persons use for individual learning. The material cannot be shared with anyone or downloaded by unauthorized means. We are very particular about this term. If it is found that participant is violating this condition, we reserve the right to permanently un enroll the candidate from the course. No refund will be granted in such case.
If you need to make a bulk purchase ( for more accesses ) please contact us on
[email protected]
What if I have any questions/queries during any session ?
You can always post your questions in the discussion forum available inside the course.I will answer those as soon as I can.
What if I am unhappy with the course?
We would never want you to be unhappy! If you are unsatisfied with your purchase, contact us in the first 15 days and we will give you a full refund**.Contact mail id for communication is provided after you enroll in a course.

**Refund policy may be revoked and the refund request will be rejected at the discretion of SAP Training School for any of the below reasons but not restricted only to the ones notified below -
If is found that the entirety of a course was consumed.
It is found that a participant is indulging in misuse or manipulation of the site by any means.
It is found that a participant is not adhering to the "Terms of Use " specified on the site.

Can I download the Videos?
No. Videos cannot be downloaded.All the lectures are to be taken online. All the sessions are delivered in Full HD for a crisp ,clear and uninterrupted learning experience.
Changes to the FAQ's / Terms of Use
SAP Training School reserves the right to, from time to time, in its sole discretion, modify the information contained in these FAQ's, which also constitutes certain terms and conditions of use, with or without notice to the user. Any such modification will be effective immediately upon public posting. Your continued use of our Service and this Site following any such modification constitutes your acceptance of these modified Terms.
Your Instructor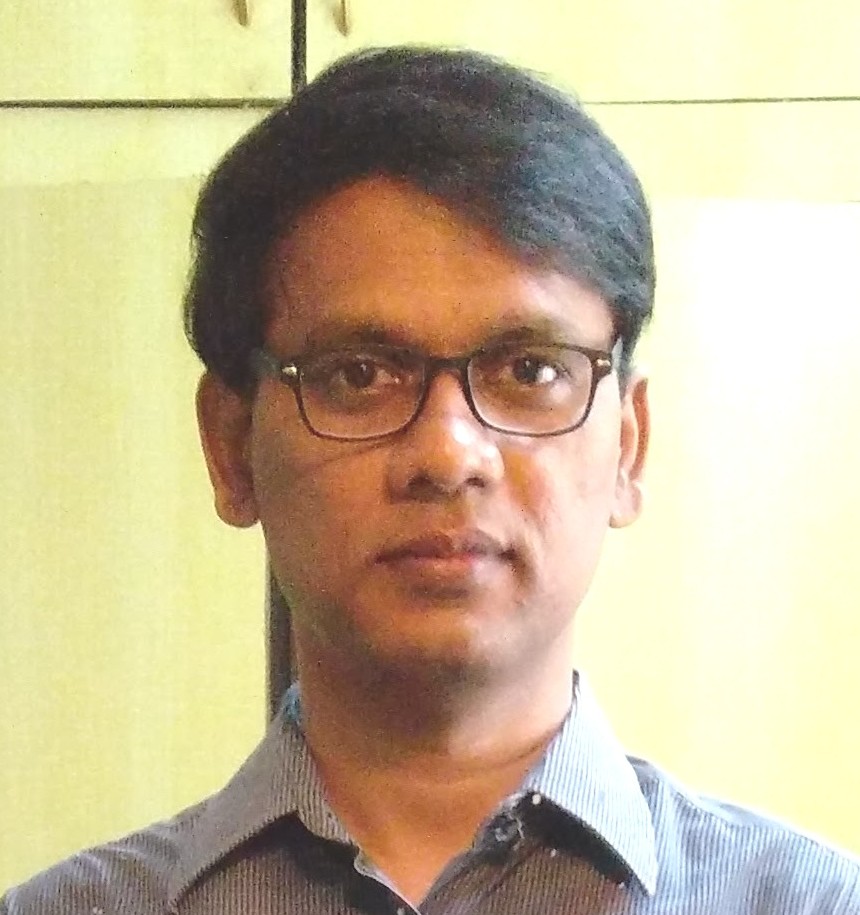 Samir is an expert SAP WM consultant having good understanding of warehouse processes in large warehouses (DC) with rich experience in retail/automotive industries. He has about 10+ years of experience in warehousing and materials management domain as well as SAP consulting, project management and business process consulting.
He has worked on various SAP projects including implementations, optimizations, developments, roll outs and also support projects in SAP MM/WM/DWM/eWM/HUM and SAP logistics execution areas. He has worked extensively in developing Handling unit management solution with SSCC barcode as per client business requirements, RF functionality for SU managed warehouses, interface areas between WM-IM ,WM-PP, WM-QM, WM-SD and also integration with 3PL for warehousing requirements.

One of the best course

"This course is best for the SAP consultants who would like to build there knowledge on SAP WM. The pace is precise and content is accurate.
"

Well explained course

"Thanks to presenter for well explained WM configuration with examples ..
"
Ignacio Bustos

Great content and explanation

"I already got knowledge on the matter and helps a lot to discover new functionalities. I encourage you to give it a try."
Ravi

Total Comprehensive course on WM

"I have taken this course and completed. I took 2 months for 12 hour training.I came across 2 more course contents- in one course the trainer has not included put away strategies for deliveries IBD/OBD). No trainer has included course curriculum on physical inventory and cycle counting but Samir has done that. Samir knows what is the current trend in market and need of the functional consultant. Samir has included everything that should be part of warehouse management. I will give an example... there is a check box in MMR/WM1 view for message to IM . I asked so many consultants who are clueless . Samir's WM training clarified me this hidden thing. There are many more nitty gritties he has explained in greater details with such ease. Thank you so much Samir for wonderful teaching and methodology used through out the course. I would recommend any one to go for Samir's WM training. You will not regret later and save your dollars. Thanks and God Bless" -Ravindra
Sundar Sai

Really informative course
"I come from a technical background and was always interested to learn SAP WM. When my friend suggested me this course i went through the preview and immediately bought this course. after completing 50% of course and following the steps i feel lot comfortable about SAP WM. The Course is well designed and the concepts are clearly explained. Thanks for your effort. Looking forward for more courses from you
"
Venkat Shilpa

"I have been in SAP world working dynamic environments(Netweaver, HANA etc, ) in technical but switching to functional made me uncomfortable. I thought of learning WM, EWM (later), and i found basic course made my life more easier. I feel Samir put the best efforts preparing the videos and they are exceptional. I highly recommend if anyone like to pursue career in WM, then you are at right place. More importantly Samir is very honest in spending time in keep updating this video library, if you need any specific topic/scenario/flow. So, it means you have expert support when you needed; whatelse needed for a newbies ;-)....go for it."

Mark Kirkup

Excellent course and very detailed
"The instructor has clearly spent a long time planning the course delivery and makes this clear and easy to understand. I have worked on SAP for 17 years but I have never considered myself to be a WM expert but this course can without doubt teach anyone to become an expert and prepare them to be confident to market themselves as a WM Consultant. One thing I would like to say though is you must practice the content in this course in order to be able to find work. I would suggest setting up every different scenario in maybe 2-3 different warehouses. It takes time to do but then you should be well prepared to answer any questions that a client may have for you. After I complete the course and do enough practice myself I am going to find my first job as a SAP WM consultant so I can apply my new skills to a real life project. Thanks to Samir for the excellent course and delivery."
Suranjan

SAP WM Course

"SAP-SAP WM study material was well presented and well structured. The overall training was very informative and helped me a lot in understanding this subject very well.It is a good course for the people who wants to learn WM. Initially I was hesitant taking online training for this course, but the tutor has taken great efforts in making it as detailed as possible and making the subject easy. I liked the course content; the level of difficulty rising from fundamentals to high level. It has cleared many of my doubts and created a love for SAP. After completing the half course I can without any hesitant say that if you are looking out for the course on SAP WM then you are at the right place. But there is a scope for improvement in the course like RF Scanning with Bar codes, Handling unit Management, Storage Unit, Mobile data Entry which are very essential these days along with the above course., I am happy with my choice." Thank you Samir..!!!!

Farhad Farshimi

Well taught and structured
"I find the course extremely useful, the examples produced in video apt and overall very good course in start you in building your own WM system"
Vijay Vittal

A comprehensive course for SAP WM
"This is a well thought out and well narrated course, I would definitely recommend it for all.Even if you are experienced in WM or new to this field, it is sure to benefit you."